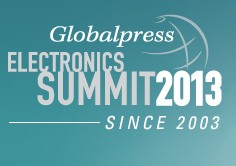 "The next revolution in EDA, and one of the factors that will change the EDA industry in the near future, is embedded software," Wally Rhines, CEO of Mentor Graphics, told the Globalpress Summit in Santa Cruz this week.
"OSes like Android and Linux are going to be the drivers of the Internet of Things," said Rhines, adding "today a premium car can contain 100m lines of code."
The downside is, said Rhines that: "58% of all embedded software projects are late or cancelled and 36% are on schedule. There's an alternative explanation that 36% are liars."
29% are 1-2 months late; 20% are 3-6 months late; 6% are 7-12 months late; 2% are 13-18 months late; 2% are 18 months+ late.
Of the remaining 6%, 4% are early and 2% are cancelled.
As might be expected, Rhines has been addressing this problem. In fact, he's been addressing it for some time because Mentor introduced its 'Seamless' hardware/software co-development product in 1996.
The trouble is that you can produce a hardware/software co-development tool but that doesn't mean your customer thinks in terms of co-development.
Rhines gave the example of a customer who had a big problem – needing to get the portable power of a product down from 8.47mW to 4.5mW.
"After three engineers had worked for a year on the problem they managed to get it down to 6mW," said Rhines, "we showed them how to get it to 4mW. We cut the frequency in half and reduced the power consumption and we did it in one day. Everyone was delighted."
Mentor celebrated and waited for their $1 million order.
"After six months we still had no order for the software," recalled Rhines.
It transpired that there was an internal split between the hardware and software sides of the business.
"They decided not to buy it because of the internal divisions," said Rhines.
And that was the Eureka moment when Mentor Graphics decided to had to think like an embedded software company.