IAR adds Freescale design support to ARM toolchain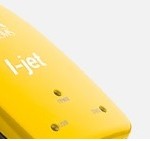 IAR Systems' latest version of its C/C++ development toolchain IAR Embedded Workbench for ARM extends the integration with the device configuration tool Freescale Processor Expert Software.
The integration consists of a project connection mechanism that is used to pass project content from Freescale Processor Expert to IAR Embedded Workbench.
"This enables developers to import files or file packages generated by the tool, with IAR Embedded Workbench automatically detecting changes in the generated file set," said IAR.
IAR Embedded Workbench for ARM is a complete development toolchain including the C/C++ Compiler and the C-SPY Debugger in the IDE.
The latest version 6.70 adds support for new microcontrollers from Atmel, NXP and Toshiba.
Download free evaluation licences