Imagination and Mentor bring open-source tools to MIPS
Imagination Technologies has extended its partnership with Mentor Graphics supporting the use of the Sourcery CodeBench open-source embedded development tools for MIPS microprocessors.
Mentor's Sourcery CodeBench for MIPS CPUs will provide a complete C/C++ development environment that includes an optimised GNU compiler and debugger.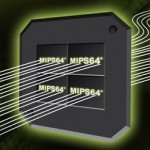 Imagination Technologies says it wants to give the industry a credible alternative in CPUs and has given details about its expanding MIPS CPU portfolio.
According to Mark Mitchell, general manager, Open Source Embedded Solutions at Mentor Graphics: "The MIPS architecture is one of the most storied – and most popular – computer architectures in history, and is poised for even greater success now that MIPS is under the stewardship of Imagination Technologies."
Sourcery CodeBench editions are optimised across all major members of the MIPS CPU family, including the upcoming MIPS32 and MIPS64-based Series5 'Warrior' generation of cores.
"Open source tools and technologies like Sourcery CodeBench are key drivers for proliferation of our IP," said Says Amit Rohatgi, v-p marketing, Imagination.
"We will continue to work closely together with Mentor to optimise the toolchain and included components which will deliver added functionality and improved performance for new and existing MIPS cores," said Rohatgi.
Sourcery CodeBench, which is an integrated development environment (IDE) based on the open-source GNU toolchain, already provides support for the Xilinx range of ARM-based system-on-chip devices, called Zynq.
It also supports Freescale's Kinetis embedded development platform, AMD64, ARM XScale, Freescale ColdFire, Power Architecture, Intel IA32 and EM64T, SPARC and Texas Instruments Stellaris processors.
The IDE is based on Eclipse, the Eclipse C/C++ development tools and compilers, and GNU tool chain, including an assembler, linker, runtime libraries, and source-level and assembly-level debuggers.
"The continuing collaboration between Mentor Graphics and Imagination not only ensures the availability of free, open-source toolchains for MIPS, but ongoing improvements in functionality and performance for embedded developers," said Mitchell.
Related news
Imagination MIPS fronts up against ARM and Intel
Imagination reveals more on MIPS' future