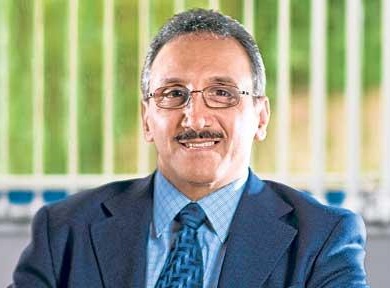 Hossein Yassaie, CEO of Imagination Technologies will describe how system-on-chip (SoC) devices are transforming electronics design in a keynote address at next week's Synopsys Users Group (SNUG) in California.
"SoCs have transformed the electronics industry, integrating a wide array of functionality and extreme performance into cost-effective, low-power platforms," said Yassaie.
"I will discuss how silicon IP helps designers translate vision into reality, and explore the future of SoC design, where the GPU is the new driving force for modern applications, design methodologies and process technologies, and heterogeneous processing is transforming the way SoCs handle key user applications," said Yassaie.
"We invited Hossein to speak this year because of his vision and innovation," said Antun Domic, senior vice-president, Implementation Group, Synopsys.
"The use of IP is becoming increasingly important in terms of meeting time-to-market and design complexity requirements," said Domic.
Also at the event which starts on 25th March, Imagination's senior customer engineering manager, John Herbert, will present during the conference about Imagination's work around optimised PowerVR Series 6 GPUs.
SNUG runs at the Santa Clara Convention Center, Santa Clara, California from 25th -27th March, and is expected to draw more than 2,500 members of the Silicon Valley design engineering community.
Imagination Technologies