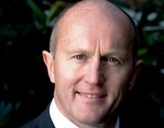 The EDA firm started developing links with UK start-ups in 2005 with its Cre8 Ventures business networking activity.  
This activity will now become part of the EMA.
The organisation which is chaired by Chris Smart, general partner at Acacia Capital, will act as a business and technology consultancy to semiconductor start-ups on a non fee-paying business.
EMA is funded by its corporate partners, which includes Mentor.
According to Adrian Buckley, area director for Western Europe at Mentor Graphics, the design tool firm's role will be to provide start-ups with "access to design tools, IP or free-run foundry services."
According to Smart, EMA will connect start-ups with design firms and chip foundries in order to bring products to the commercial market. But it will stop short of taking equity stakes in start-ups.  
"Our role will be to identify and act as a consultant to start-ups," said Smart.
"We can also help them if they are looking for VC funding, but we will not be an equity provider ourselves," said Smart.
EMA will be selective and target its support at those companies which it believes have real potential.
"I imagine the companies we deal with will be well on the way to commercial success," said Smart. 
According to Smart, EMA is already engaging with 20 start-ups in Europe.
Smart believes there is currently reluctance for venture capital firms to invest in semiconductor start-ups where the risks are perceived to be high and commercial success uncertain.
 
"VC investment in semiconductor start-ups has always been cyclical," said Smart