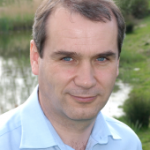 QST engaged Reading-based Sondrel to help develop a mixed-signal sensor chip for use in smart phones and tablets.
For this project, Sondrel used Olympus-SoC, the physical implementation platform from Mentor Graphics, which the the IC design house said supported "a flat design, thereby reducing complexity, cost and time".
According to Graham Curren, Sondrel's CEO, the company's relationship with Mentor Graphics was important and "we were, in fact, the first company to use their Olympus-SoC tool for a full chip implementation in China."
"In this application we are dealing with very weak signals, in the region of 1µV, which we have to capture and process. Our expertise lies in the analogue field but we needed Sondrel's digital design experience and resource to develop the digital side," said QST's founder and CEO, Dr Joseph Xie.
Xie added: "By February 2013 we had our first chip taped out. We went to full mask in June and got the chip back in August."
Sondrel had a significant design resource in China which was important to the partnership. "Development discussions could take place in Chinese and in real time without having to consider multiple time zones," said Xie.