Web tool for creating UHF antennas on the PCB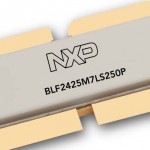 An online design tool from NXP Semiconductors can be used to create RFID antennas in the UHF frequency range (840-960MHz) on a printed circuit board (PCB).
"For customers wanting the benefits of using RFID technology in their products the challenge of designing a good UHF antenna on their PCB board can often be quite daunting," said Mohammed Chemloul, customer application support (CAS) manager, business unit Identification, NXP Semiconductors.
The tool called RFID – PCB Antenna Designer, takes into account parameters such as space available on the PCB, target performance, board materials and target frequency range.
The tool was produced with support from electromagnetic fields simulation specialist CST (Computer Simulation Technology) and Transim.
The tool is intended to support the following NXP device packages:
UCODE I2C in SOT902 package
UCODE G2iL in SOT886 package
UCODE G2iM in SOT886 package