Avnet Memec runs IoT workshops with Echelon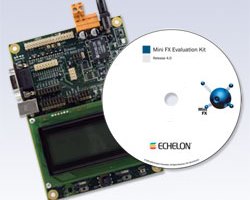 Avnet Memec and Echelon have released the dates for a series of free one-day events taking place across Europe in June. The workshop events will have the theme of the internet of things.
The workshops, supported by Echelon, will take place:
• June 3, Leinfelden, Germany
• June 5, Holzwickede, Germany
• June 10, Rothrist, Switzerland
• June 12, Stockholm, Sweden
• June 17, Milan , Italy
• Sept 11, London, UK
• Oct 15, Lyon, France
A series of workshops will present LonTalk, LonTalk IP, BACnet IP and Any IP devices.
Raspberry Pi with Python will be used to prototype applications incorporating Echelon's FT6000 silicon and modules.

Tags:
Avnet Memec
,
workshops
Related Tech News
Share your knowledge - Leave a comment