Mouser design kit secures IoT links to the cloud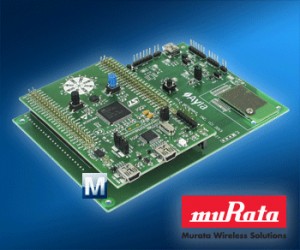 IoT (internet of things) design kit with a Murata Wireless Wi-Fi connectivity module is available from Mouser Electronics.
The Ayla Design Kit uses Murata's Type-YD 2.4GHz 802.11b/g/n radio module supporting WEP, WPA-PSK, and WPA2-PSK encryption.
The module includes a TCP/IP stack, security firmware, and other network application features.
"This allows devices to be securely controlled using OAuth-based authentication from anywhere in the world," said Mouser.
Likely applications include the control of industrial systems, lighting applications and HVAC. Murata also has certified version of this module.

Related Tech News
Share your knowledge - Leave a comment