Ultra-small p-mosfets switch power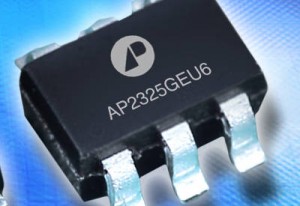 Advanced Power Electronics has launched a 1.8A p-channel enhancement-mode power mosfet in a 2×2.1mm package.
The AP2325GEU6-HF-3 is aimed at load switching, with a breakdown voltage of -20V and 145mΩ RDS(on)max. The current rating is measured at 25°C.
package is a RoHS and REACH-compliant, halogen-free SOT-363.