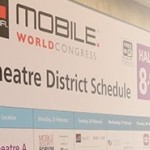 Agilent and CMRI have been developing technology and test methods for a next-generation, cloud-based radio access network, or C-RAN.
Areas of research include TD-LTE/TD-LTE-Advanced Radio Frequency testing, new test requirements for C-RAN architecture, and parallel computing and software-defined radios. They have made very good progress in each area.
C-RAN is a new approach to network design, using a centralised, collaborative, cloud-based radio access network.
Agilent and CMRI believe the areas they have been working on could lead to a new network design standard for China and for the global wireless network industry.
The demonstration  includes a software-based LTE base station using the IBM server and cloud platform to set up a live connection to a commercial LTE mobile phone, and then make the baseband IQ signal measurements using the Agilent 89600 VSA software as an application in the baseband pool of the new radio access network.
"As a leader in test and measurement, Agilent will continue working on C-RAN with CMCC's research institute and others to define and provide test tools to CMCC and the greater market," said Andy Botka, Agilent vice president and general manager, Microwave and Communications Division.
According to Dr. Chihlin I, chief scientist, CMCC Research Institute. "It is a great milestone of collaboration from all the participating partners, including Agilent, IBM and CMCC, on the C-RAN and for the NFV evolution."