Agilent creates a new and more aggressive test business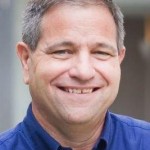 Agilent Technologies test and measurement business is separating from the larger life sciences and chemical analysis system business.
This will create a 'new' test system supplier with an established portfolio of test and measurement products, but with a new brand name.
But what will be different about this new test brand to convince the market that separation from the other half of Agilent Technologies is a positive step?
"The two businesses, the electronic measurement group and the life sciences group, were pulling in different directions from a shareholder point of view," said Jim Armentrout, European marketing manager for Agilent's test and measure business.
"The overlap between the two businesses was very small, they operated in different industries and different markets," said Armentrout.
"Both sets of products are about measurements, but both are measuring very different things," said Armentrout.
The decision to split the group seems to have been determined in part by the strong growth of the life sciences arm over the last few years.
"The life sciences business has grown into a self-sustaining business," said Armentrout.
The test and measurement business had sales of $2.9bn in this last financial year. The life sciences and chemical analysis systems business is more profitable and larger with sales of $3.9bn.
"It was apparent that both businesses could stand on their own as independent companies. They have the size and financial stability to do this," said Armentrout.
"We will not be competing for investment within the group," said Armentrout.
But it will be a smaller company. Is Armentrouit confident that the new company will have the same level of R&D behind it?
"It is true the R&D activity was shared between the two groups," said Armentrout. "But effectively the research activity was split internally between the businesses. Now it will be split externally, so there will be no reduction in R&D."
It is likely that the new Agilent test business, under its new name, will slowly change in character. Part of this could be changes to product strategies.
Armentrout ensures me that nothing will really change. "The new company will have the same product roadmap, the same staff and its own R&D laboratories," said Armentrout.
"But what will be different is a new focus on electronic measurement as a pure-play test and measurement company," said Armentrout.
This is the interesting part.
The new business will have to compete in the test market by its own financial and product strategies. There will be no corporate safety net.
My guess is this will make the 'new Agilent' more opportunistic in its product plans and more aggressive on price than the 'old' company was.
For example, the modular PC-based instrument business will become a new focus for the company.
It entered the market in a big way just three years ago when it launched over 100 instrument modules based on the industry standard PXI platform.
Positioning the modular product strategy has not been easy in a business which makes most of its money from traditional standalone rack and benchtop instruments.
But now there are signs that the new company has found a way to blend the PXI modular and benchtop products together. This is based on common hardware and software which are shared by both PXI and benchtop instruments.
"We will create reference design test systems using a combination of PXI and benchtop instruments running common test applications software," said Phil Lorch, sales manager for the software and modular product business at Agilent.
The company is also prepared to incorporate PXI modules from other vendors in the system, if necessary.
"It is not about selling a single PXI module anymore, but meeting a specific test application," said Lorch.
The new approach to the logic analyser product line also gives us a clue that the 'new' company will be more flexible and price-aggressive in its product plans.
Logic analysers are a product line which the 'old' Agilent was a little undecided about.
"We had a focus on high-end logic analysers, but we neglected mid-range products," said Yoram Shimoni, market development manager for the Agilent scope and protocol division in EMEA.
Like with PXI, there are signs that this is changing. The company has introduced its first mid-range logic analyser.
The company has identified the sweet spot for logic analysis is FPGA-based designs and it has adjusted the specification of the 16850 analyser to appeal to this application.
It has doubled the sample memory size to 128M samples. It has also developed a software-based probing technology which can be embedded in the netlist of the FPGA.
The new company has also given the new logic analyser a mid-range price tag of around $12k.
For the 'new' Agilent the challenge is to shake off the shackles of 'big company' culture but protect its most ambitious product plans.
These are early days, but there are first indications this may already be starting to happen.
I imagine Agilent's test rivals will be watching closely to see if the new company, whatever it is called, will be able to do this.