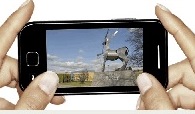 "The 5GIC programme gives us an excellent platform for collaboration with world-class researchers and companies in this exciting mobile communications field," said Li-Ke Huang, technology manager of Aeroflex.
Aeroflex will develop systems for the testability of the high-density, intelligent large scale wireless systems by developing advanced wireless network simulation and modelling techniques for effective and efficient test scenario generation.
"Aeroflex has been a key partner in 5G research right from the beginning, just as we have been with LTE-A," said Li-Ke Huang. "We are playing a pivotal role in test and measurement innovations to enable the core wireless technology research to develop concept-proving system prototypes, towards 5G and beyond."
As part of the 5GIC programme, Aeroflex is evaluating and developing the use of its TM500 infrastructure test platform for research into new air interface technologies that may be suitable for 5G. A filter band multi-carrier (FBMC) modem architecture with isotropic orthogonal transform algorithm (IOTA) has been selected as the first of the new air interface options to be explored.
The prototype IOTA modem was demonstrated at Mobile World Congress.
Aeroflex is one of the consortium of industry bodies that have signed up to work at the 5G centre. The full list is: Aeroflex, AIRCOM International, BBC, BT, EE, Fujitsu Laboratories of Europe, Huawei, Ofcom, Rohde & Schwarz, Samsung, Telefonica and Vodafone.
The companies have pledged time, expertise and other contributions which together total more than £30 million, reports the university. This will be added to the £11.6m that was awarded by the Higher Education Funding Council of England (HEFCE) under the UK Research Partnership Investment Fund (UKRPIF) in 2012.
See also: Industry partners sign up for 5G innovation centre
Richard Wilson