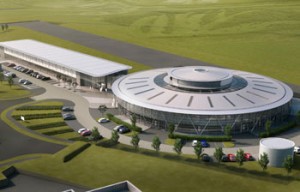 The "research factory" is designed to "meet the future needs of aerospace and other high-value manufacturing industries" and has grown from a collaboration with Boeing.
The £43 building is planned by Sheffield University to combine technologies such as advanced robotics, flexible automation, unmanned workspace, off-line printing in virtual environments linked to plug-and-play robotics, 3D printing from flexible automated systems, man-machine interfaces, and new programming and training tools.
Sheffield City Council has now approved plans for the university development.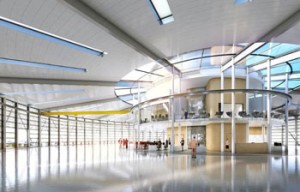 The facility is intended to boost Sheffield as a centre for advanced manufacturing in the UK and beyond. There will also be a Phase 2 of development. The university writes:
The University of Sheffield has already signed a deal to secure a total of 50 acres of land at the business park – a move which will support the progress of exciting plans to create a critical mass of hi-tech, advanced manufacturing businesses along the Parkway corridor. A detailed master plan for the entire 50 acres will be submitted to Sheffield City Council's planning department in the next few months.
The planned developments will build on the University of Sheffield's investment in the original Advanced Manufacturing Research Centre with Boeing on the Advanced Manufacturing Park (AMP) at Catcliffe.
"The application now requires final approval by the Secretary of State for Communities and Local Government, and the City Region MPs have collectively written to him to urge a speedy turnaround so that construction can begin as soon as possible on this innovative development," said Sheffield South East MP Clive Betts, whose constituency includes the Business Park.
See also: Sheffield aerospace research facility takes flight with Boeing