JTAG boundary scan webinars are free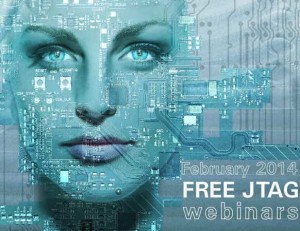 JTAG Technologies is running a series of webinars in February with one hour learning modules covering JTAG boundary-scan topics.
Starting with a technology introduction on February 4th the series moves on to cover – 'Design for test' requirements when implementing boundary-scan on February 6th.
The following week will introduce the use of start of the art application developer tools (e.g. JTAG ProVision). Other topics to be covered include the use of low-cost JTAG tools such as JTAGLive Studio, the scope for emulative test and
programming using the CoreCommander tool-set and also 'Productionising' tests with in a sequence.
Registration, full details and dates are available online
These are live webinars and participants will be able to ask (type) questions in real-time.
The anticipated audience will include electronics design engineers looking at JTAG for hardware validation, test engineers not yet familiar with JTAG, project managers SME owners and production engineers.

Tags:
boundary scan
,
JTAG
Related Tech News
The UK's exhibition dedicated to test and measure, ElectroTestExpo will…more »

For manufacturers looking to capitalise on an upturn in the…more »

Agilent Technologies has introduced a boundary scan analyser and believes that built-in self test, or…more »

Goepel electronics will hold its annual UK Technology Day on March 14th at the Duxford…more »
Share your knowledge - Leave a comment