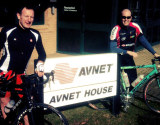 The course they will follow will take in leading universities, a number of major electronics suppliers and six of Silica's UK offices en-route.
The driving forces behind "Pedal4Innovation" are Laurence Dellicott, EMEA Director of Field Applications and Pete Carr, Area Technical Manager, who will cycle the full course.  They will be joined along the route by colleagues, partners and suppliers. 
"Pete and I believe strongly in giving something back, and have personal experience of both of these charities," said Laurence Dellicott. "The Neuroblastoma Alliance aims to extend the lives of young children who are affected by 'children's cancer', and also fund research into its treatment.  Alzheimer's Research provides much needed support and advice to families with members suffering from dementia. Both Pete and I have been personally affected by this debilitating condition and we are delighted to support their work through the event."
Pete Carr adds: "The amazing generosity of colleagues and suppliers has made this event possible. Our training is on target and we are raring to get going.  Anyone wishing to donate to these great causes can do so by visiting: www.pedal4innovation.silica.com."
Starting on May 21st in Bolton, day 1 will include stops at Manchester University, and NXP. Day 2 takes in universities in Stafford, Aston and Birmingham, followed on day 3 by Warwick University and Intel before stopping in Newbury. Day 4 kicks-off with a visit to Reading University, Microchip, ST and Renesas.  The team will complete their marathon on May 25th travelling from Aylesbury to Freescale and the University of Hertfordshire before arriving at Silica's UK HQ in Stevenage.
Support for student electronics engineers comes in the form of a competition. Students from the universities across the UK are being invited to register for "Innovation Packs" containing development boards from Silica's suppliers.  The students will be given 12 weeks to develop innovative projects using the packs.  A panel of judges made up of Silica's suppliers will select three winning projects, each of whom will then receive £3000 towards their final year university fees.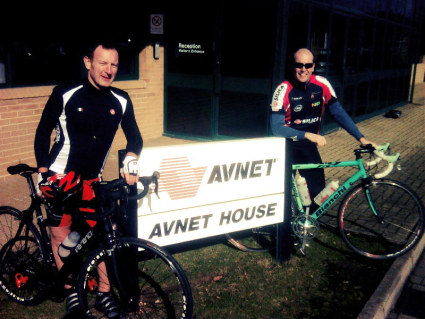 Full information on the ride, the course, and competition details can be found on the Pedal4Innovation website >>
Electronics Weekly is a media partner for Pedal4Innovation so we'll be keeping you informed on the team's progress in the coming weeks.