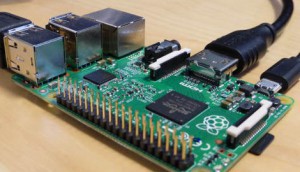 Scheme-it can be used to rough-out design concepts as block diagrams, schematics or board expansion format.
According to David Sandys, director of digital marketing, Digi-Key:
"With the milestone of over 100,000 designs being submitted in Scheme-it, it's apparent that engineers are finding success with the tools and services we are offering on our website."
The update also adds a new sidebar which is searchable and components can be found in the distributor's catalogue using parametric search. There is also a new properties sidebar with direct access to component and part properties.
There is now design kick-start tools for open source hardware platforms including Arduino, BeagleBone and Raspberry Pi.
"As innovation and product design continues to grow throughout professional engineering as well as the maker community, there will always be a requirement for tools to help designers turn their ideas into products," said Sandys.
Designers can now import Scheme-it created bill of materials directly into the PCBWeb tool. There is improved graphics support has been added for large design files, and support for CadSoft EAGLE library files make for easy migration.
The tool also has an upgraded 3D PCB viewer with finish board view.
Both Scheme-it and PCBWeb remain completely free of charge for usage with no license, subscription or royalty charges.