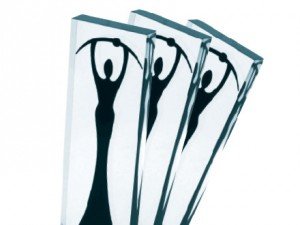 The host this year was the comedian and writer Robin Ince with an enthusiastic audience representing all sectors of the industry.
Congratulations to all of the winners, and thanks to all the sponsors who make the event possible.
Winners, Elektra European Electronics Industry Awards 2015
New Company of the Year
UltraSoC
UltraSoC has developed a novel chip design technology which addresses the big problem of complex IC design. The judges were impressed by its partnerships with leading firms for its patented IC debug tools, which are already making an impact in global semiconductor markets.
Excellence in Design in Medical
Smiths Connectors for its Eclipta contact technology
Smiths Connectors has designed an electrical contact technology for adding electrical circuits to disposable medical devices such as catheters. The judges were impressed by the quality of the design, which incorporates a double-edge card contact system which provides exceptional reliability in connectors that can be depended upon for critical disposable medical device applications.
Excellence in Design in Industrial
Ginsbury Electronics for the Ginsbury Genie embedded computing platform
The Ginsbury Genie is an Intel Atom-based embedded computing platform designed for industrial applications. The judges were impressed by the company's decision to consult customers and suppliers before undertaking the design of the platform, to improve its functionality and adaptability.
Excellence in Design in Automotive
Pico Technology for the PicoScope Noise, Vibration & Harshness Diagnostics
The judges applauded the way Pico Technology has used the power of a PC-based 12-bit oscilloscope to implement a system that allows a technician to quickly analyse and diagnose noise, vibration and harshness problems in vehicles. Critical data is presented in an easy-to-read format using the display of any PC.
Excellence in Design in High-Reliability Systems, sponsored by Vicor
Texcel Technology for its Galway Bay project
Texcel Technology designed and manufactured the infrastructure for a cabled sub-sea observation system to be used to a depth of 800 metres in Galway Bay. To maintain the 25 year life redundant circuit design has been employed and extensive circuit testing was undertaken. The judges were impressed by Texcel's international reputation for this work.
Design Team of the Year, sponsored by Rohde & Schwarz UK Ltd
Peratech for its design of pressure-sensing materials
Peratech has designed a processing technique for mass production of Quantum Tunnelling Composite materials which can be used in screen-print production with durability of millions of activations. The company now sells custom sensor solutions and the judges were impressed by its in-house design expertise which includes mechanical, embedded electronics and firmware development.
Distributor of the Year, sponsored by Panasonic
Solid State Supplies
The 2015 Distributor of the Year Award was given to Solid State Supplies, one of the industry's most active small and highly focused technical distributors. With strategic acquisitions and 70% sales growth in the past 12 months, the judges congratulated the company for maintaining a strong technical sales force and an active training programme.
Manufacturer of the Year, sponsored by ETES
Axiom Manufacturing Services
The Manufacturer of the Year Award was given to Axiom Manufacturing Services, which has seen sales increase by 98% over five years. In past 12 months it has invested over £1m to double the size of its product and test development teams. The judges were particularly impressed with its strong advocacy of undergraduate placement with the University of South Wales.
Educational Support Award, sponsored by Mentor Graphics
Imagination Technologies for its MIPSfpga Programme
Imagination Technologies believes education must be grounded in providing reasonably-priced hardware and free software development tools. It is offering free and open access to an FPGA-based MIPS microprocessor as a teaching aid. Universities in the UK, US and China have signed up to the programme. The judges believe this will give students important skills in FPGA and SoC design.
Rising Star New Engineer of the Year, sponsored by Pinnacle
Tom Carter
The Rising Star New Engineer of the Year 2015 is Tom Carter, an exceptional young engineer who at the age of 26 is already chief technical officer of UK start-up company Ultrahaptics. The judges believe his achievements to date have been nothing less than remarkable. In three years since leaving university he has developed the patented-technology which is the basis of the firm's haptic touch systems.
The judges also highly commended Srikanth Ganji from LPRS.
University Research Award (Online vote), sponsored by RS Components
Peek Vision portable eye examination kit – developed by London School of Hygiene & Tropical Medicine, the University of Strathclyde and the NHS Glasgow Centre for Ophthalmic Research
The research and education taking place in universities is the bedrock of the industry. The University Research Award was decided by an online vote of visitors to the ElectcronicsWeekly.com website, who chose the Peek (portable eye examination kit). UK researchers have used a phone app for eye tests in Kenyan homes, and found it as good as conventional eye chart test in a clinic. The test – called Peek (portable eye examination kit) Acuity – has been developed by the London School of Hygiene & Tropical Medicine, the University of Strathclyde and the NHS Glasgow Centre for Ophthalmic Research.
Consumer Product Innovation of the Year (Online vote), sponsored by Avnet
CodeBug
CodeBug is an educational embedded design board which sells for just £12.50. The interesting element of the design of the CodeBug is its interaction with design resources via a standard web browser and a companion website which provides setup or drivers/software as well as resources to help users learn and improve their programming.
Design Tools and Development Software Award, sponsored by SWINDON Silicon Systems
Silicon Labs – Simplicity Studio Software Suite
The Design Tools and Development Software Award was presented to Silicon Labs for its Simplicity Studio Software Suite, which is an embedded development tool for Silicon Labs' 32-bit EFM32 Gecko and 8-bit microcontrollers, and selected wireless devices.
The judges welcomed the design approach which allows concurrent microcontroller and wireless design using the one tool. This means developers can save time because they do not need to switch between tools.
Passive & Electromechanical Product of Year
AVX – Hermetically sealed conductive polymer tantalum capacitor
AVX has developed a range of high-voltage polymer tantalum capacitors in hermetically sealed modules for high-reliability applications.
The judges recognised that the packages, which permit voltage ratings up to 100V and operation up to 150°C, are important for automotive, avionic, and satellite applications.
Power System Product of the Year
Analog Devices – ADM7154 ultralow Noise, high PSRR, RF linear regulator
The ADM7154 is a dropout regulator for radio frequency signal devices and provides up to 600 mA of output current. The judges were particularly impressed with the regulator's low noise spectral density, low jitter performance, high power supply rejection which will be a benefit in designing phase-locked loops and clocking devices for wideband communications systems.
The judges also highly commended Freescale for its wideband RF power gallium nitride transistors in plastic packages.
Renewable Energy Design Award
Heliatek – HeliaFilm
HeliaFilm solar film has achieved a record of 12% efficiency for organic photovoltaics and is now being commercialised for large area panels. The judges applaud Heliatek for partnering with industrial glass and building materials companies to speed the adoption of its technology in sustainable, net-zero energy buildings which included glass installations in the Belgium pavilion at Expo Milano 2015.
Semiconductor Product of the Year – Analogue, sponsored by Mouser
ams – TMG399x Gesture Sensor
The TMG399x sensor IC incorporates six sensing functions, including gesture detection and barcode emulation. For gesture detection uses four directional photodiodes to sense reflected infrared energy. As well as simple gestures, the device tackles complex gestures, including simulated button pushing and taps, and the judges were impressed how adjustable LED timings were used to minimise power and noise.
Semiconductor Product of the Year – Digital, sponsored by GCS Engineering
Lattice Semiconductor – iCE40 UltraLite FPGA
The iCE40 UltraLite FPGA is notable for being a small FPGA with exceptionally low power consumption. The judges welcomed the device's built-in hardened IPs and LED drivers which they felt offered designers a quick route to customisation for product differentiation in lighting, biometric identification and sensor based applications.
The judges highly commended Cypress Semiconductor for the PSoC 4 and PRoC Bluetooth Low Energy.
LED Lighting Product of the Year, sponsored by Anglia
Cambridge Nanotherm – Nanotherm DM
Nanotherm DM is an LED packaging material which is a lower cost alternative to aluminium nitride submounts which are commonly used but can be difficult to manufacture. The attraction is the material is compatible with standard PCB manufacturing processes. The judges noted that the company manufactures Nanotherm DM at its facility near Cambridge for customers in the US and Asia.
Test Product of the Year
Rohde & Schwarz UK – FSWP phase noise analyser and VCO tester
In radar and communications systems measuring transmitter phase noise can be a tricky and lengthy process, the FSWP can reduce phase noise test times that used to require an overnight test run to a matter of seconds. What impressed the judges was the speed with which the instrument makes measurements of absolute and pulsed phase noise with a single button push.
The judges also highly commended Tektronix for the RSA306 Handheld USB Spectrum Analyser
Internet of Things Product Innovation Award, sponsored by Micron
Renesas Electronics Europe – Synergy Platform
The Synergy Platform aims to simplify the design of internet of things devices by combining an ARM based hardware with tested, qualified and supported software, including the commercially established ThreadX real-time operating system. The judges believe Renesas has taken an interesting and novel approach to ARM based embedded system design which could mean application development starts at the API level.
Company of the Year
ams
2015 was an important year for the mixed-signal semiconductor company which expanded its manufacturing capabilities in Europe and the US. With a number of high-profile design-ins in the mobile and wearables markets, including the Apple Watch, the Austria-based semiconductor company has expanded is presence in the Asian market. During the year it acquired NXP's CMOS sensor business to strengthen its sensor product offering for emerging markets like the internet of things and existing markets like automotive.
Lifetime Achievement Award Citation
Sir Hossein Yassaie, CEO, Imagination Technologies
Sir Hossein Yassaie was a research fellow at the University of Birmingham after attaining his PhD. He joined Inmos (later acquired by STMicroelectronics) in 1984, where he worked on chip architectures for Inmos's computer-on-a-chip called the transputer.

He then spent eight years with STMicroelectronics/Inmos, where he ultimately becoming responsible for research and development, manufacturing and marketing in the system divisions.

He joined VideoLogic in 1992 and after becoming company CEO in 1998 he decided to refocus the business on advanced technology development and changed its name to Imagination Technologies in 1999.

As part of his plans for reshaping Imagination Technologies he was also instrumental in creating the iconic and highly successful digital radio brand, Pure.

He holds numerous patents and participates on the board or in advisory roles at numerous companies and trade bodies including Frontier Silicon/Toumaz and National Microelectronics Institute.

In recognition of his services to technology and innovation in the UK he awarded a knighthood by the Queen in Her Majesty's New Year Honours 2013.
More on the Elektra Awards 2015
More coverage – photos, videos, and such like – will follow shortly. Stay tuned.