The event covers automotive, military, telecomms, industrial and consumer electronic sectors.
Simply bookmark: www.electronicsweekly.com/tag/embedded-world/
Embedded World 2016
Thursday 25 February 2016
EW: Raspberry Pi IoT starter kit embraces EnOcean and IBM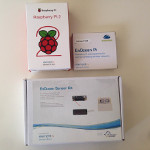 Farnell element14 has launched two IoT starter kits featuring energy harvesting wireless sensors from EnOcean, one of them including the Raspberry Pi micro-computer board.
Wednesday 24 February 2016
EW: ARM launches tiny, power-sipping, A32
Occupies less than 0.25 mm2 of silicon area when made on a 28nm process and consumes under 4mW of total power at 100 MHz.
EW: Fujitsu 4Mbit FRAM reaches 54Mbyte/s operation
Called, MB85RQ4ML, with its four bi-directional I/O pins operating at 108MHz it can reach a data transfer rate of 54Mbyte/s.
Tuesday 23 February 2016
EW: NXP claims smallest network processor ever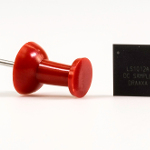 Aimed at portable wireless storage, in IoT applications, it is based around ARM's 64bit Cortex-A53 into a 9.6×9.6mm package.
EW: Antenova reveals antenna for super-fast data transfer between phones
Antenova reveals an antenna for TransferJet, and is demonstrating it at Embedded World in Nuremberg.
EW: Choosing the best embedded platform for your journey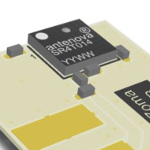 Developers are now offered platforms, but the selection process still involves matching both your hardware and software requirements
EW: Platform approach to test
Test and development systems are following the trend for platforms with traditional benchtop instruments being replaced by PC-based test systems with modular instruments sitting on a high speed bus such as PXI, LXI or even Ethernet.
Pre show
EW: Renesas ramps design house support for ARM IoT platform

Renesas Electronics says Europe-wide network of independent design houses (IDHs) is in place to support its Synergy ARM processor-based IoT development platform.
EW: Microchip moves PIC development to the cloud
Microchip puts its MPLAB Xpress integrated development environment (IDE) in the cloud.
EW: Raspberry Pi has a rival in Germany which goes on sale in April
The first 1,000 BeagleCore modules (BCM1) and 500 BeagleCore starter-kits (BCS1) will be available from April through distributor Conrad Electronic.
Meet Electronics Weekly at Embedded World 2016
You will be more than welcome to say hello at the Electronics Weekly stand. You'll find us in hall 4A, stand 463.
---
Previous Embedded World 2015
Thursday 26 February 2015
ADI gives 16-bit DAC output buffer and gain
Analog Devices aims to simplifying the signal chain by designing a digital-to-analogue converter with a programmable output.
Comment: IoT needs FPGAs and SDR
The internet of things (IoT) has come about because of five technologies: Moore's law, Metcalf's Law, battery technology, sensors, and wireless communications.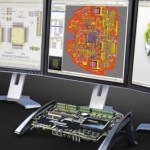 Rohde & Schwarz turn scope into spectrum analyser
Adds a spectrum analysis and spectrogram option to its RTM oscilloscopes.
Wednesday 25 February 2015
Altium adds bikini coverlay support for rigid-flex PCBs
Altium announces the next update to its PCB design tool, Altium Designer.
TI redesigns wireless MCUs from ground up
Texas Instruments has released a family of low-power wireless microcontrollers, claiming 10 year life on a single coin cell in a ZigBee or 6LoWPAN light switch.
FPGAs secured by cloud authentication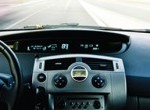 Microsemi works with Germany-based encryption specialist Escrypt on a reference design using its SmartFusion2 SoC FPGAs and IGLOO2 FPGAs.
Mouser sees strong growth in Europe
Mouser Electronics continues to see big growth in the European components market.
Freescale adds semaphore security to ARM SoC
Freescale Semiconductor adds messaging semaphore and a higher level of encryption security to its i.MX 6SoloX dual-core ARM-based system-on-chip (SoC) device.
Tuesday 24 February 2015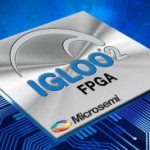 Cypress PSoC 4 supports 32-bit ARM upscale
Cypress Semiconductor introduces at Embedded World today a PSoC 4 programmable system-on-chip device with a 32-bit ARM Cortex-M0 core.
Imagination MIPS cores get Green Hills compiler treatment
Green Hills Software tools and compilers now support an expanded range of Imagination's MIPS CPU intellectual property (IP).
Arduino-based IoT board comes with cloud service
Arrow Electronics introduces a development board with sensor options, communication interfaces and connection to the Cloud for IoT designs.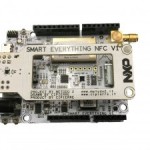 Xilinx puts seven ARM cores on 16nm finfet SoC
Xilinx integrates three ARM processors with seven cores on its latest Zynq programmable system-on-chip device.
Microsemi signs Mouser for global FPGA sales
Mouser will sell via its website Microsemi's product portfolio including the SmartFusion2 and IGLOO2 product families, timing and synchronisation products, and power-over-Ethernet products.
Spansion launches HyperBus
Spansion brings out its HyperBus interface which increases read performance while reducing pins.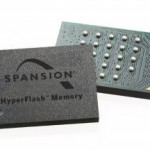 VIDEO: FTDI gets 800×600 graphics from 8-bit MCU
An 8-bit microcontroller can now operate a 800×600 colour LCD graphics screen, and video is possible, thanks to a higher resolution faster version of the Eve graphics processor from Glasgow chip firm FTDI.
Segger ensures flashing is authorised
Segger has a security feature for its production flash programmer line which places a limit the number of flash programming cycles thus preventing the production of unrestricted quantities by third parties in case of external production.
Pre show
Community ships Linux and Windows development board
GizmoSphere, a non-profit open-source development board community, is shipping the Gizmo 2 embedded computing platform to distributors.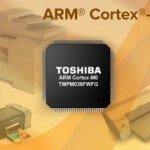 Somnium optimises code for Freescale Kinetis
Somnium Technologies has introduced a development tool suite for Freescale Kinetis MCUs which is compatible with the Eclipse IDE and GNU tools.
IAR Systems adds static code analysis to ARM tools
IAR Systems has introduced a desgn tool to provide static analysis as part of its development toolchain for ARM microcontrollers.
Digi-Key talks Industry 4.0 at Embedded World
Digi-Key will be demonstrating its design tools and other online engineering resources at Embedded World exhibition in Nuremberg, Germany this week (24-26 February).
ST claims free design tool lead for STM32
STMicroelectronics has increased the number of free-of-charge integrated development environments (IDEs) which are available for its STM32 range of microcontrollers.
Lauterbach works with reversible debug firm
Embedded systems run multiple software layers, typically incorporating device level software with application code, such as a graphical user interface.