Innovasic is a US-based data networking company which believes it is possible run Ethernet links as a deterministic protocol carrying time-critical data in industrial IoT applications.
The company says it has demonstrated how time-critical control data can be managed on an Ethernet network. It does this in a switching IC which implements technologies that are being adopted by the IEEE standards organisation.
Ethernet has traditionally been a "best-effort" network. To allow Ethernet to be deployed in mission critical applications, it is necessary to add specific features including time synchronization, scheduled traffic, ingress policing and seamless redundancy. This is to ensure that specific data traffic can be transmitted on time and throughout the entire network topology.
Deterministic Ethernet was first discussed for use in factory automation networks and the result is a number of open standards that are used in Industrial Ethernet networks.
The IEEE standards organisation is currently working to add Time Sensitive Networking (TSN) features to standard 802.1 and 802.3 Ethernet to provide deterministic performance.
The use of the TSN standards, in conjunction with new 802.3 PHY standards, is expected to lead to the adoption of Ethernet within smart factories and connected cars both as a network backbone as well as to replace legacy serial connections.
The attraction of Ethernet in vehicles is that it will potentially reduce the cost and weight of the wiring harness even as the electronics control and sensing systems increases with more autonomous vehicles.
According to Innovasic, this should lead to deployment of standard TCP/IP Ethernet (with the TSN extensions) in real-time, mission critical applications.
"However, it is unlikely that the existing industrial protocols will be replaced by TSN.  It is more likely that they will be adapted to make use of the inherent deterministic capabilities provided by TSN," said the company.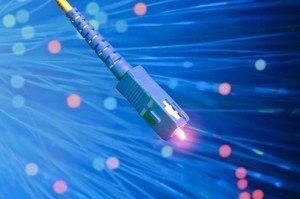 The aim of the IEEE standards work is to allow mission critical real-time traffic to coexist on the same network as streaming traffic and best-effort traffic.
IoT and the growing interest connected vehicles with the potential use of automotive Ethernet has put a new momentum in the TSN standards work.
As Innovasic points out:  "An important point to note is that the new IEEE standards are based on some of the same basic techniques that have been used in the Industrial Ethernet protocols for many years. Profinet IRT, for example, employs a scheduled traffic methodology to manage its time critical data."
The company has proposed a priority channel technology which it says will ensure that industrial Ethernet devices are immune to network traffic overload conditions in the same way that ingress policing aims to accomplish this within TSN.
Innovasic has developed a real-time Ethernet multi-protocol switch IC, dubbed fido5000, which can provide deterministic control of critical data packets, even in the presence of very high levels of non-critical traffic.
The company also believs urt is possible to create a low-complexity Ethernet node which allows devices to be directly connected to a network without a processor.
"With the advent of IIoT and Industrie 4.0 comes the compelling case to bring Ethernet to the edge of mission-critical networks," says Keith Prettyjohns, Innovasic's CEO.
Innovasic is also working with FPGA firm Altera to add security to the concept at the device level. Dubbed Transparent In-Line Encryption, it is implemented in a Cyclone V FPGA and integrated into the fido5000 switch.
It is based on the SiMON encryption engine, developed by the US Government.
Latency is only a few cycles so industrial network traffic is unimpeded through the switch.  Power is also dramatically reduced by an order of magnitude over AES," says Innovasic.