National Instruments hosts RF design & test event in the UK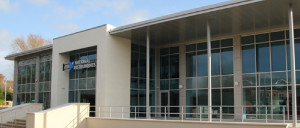 National Instruments UK & Ireland and AWR are hosting a free one-day event for engineers, researchers and technicians working with RF and microwave technologies.
The RF and Microwave Symposium will take place on 24th September in Hitchin, Hertfordshire, and on 26th September at NI UK & Ireland headquarters in Newbury, Berkshire.
The symposium offers delegates a choice of two tracks tailored to specific interests; Wireless and Communications or RF and Microwave. Delegates choosing the Wireless and Communication track will gain first hand insight into how they can use automation to solve challenging problems in the RF and wireless industry. In addition, delegates will review key technology enhancements and test challenges associated with new standards such as IEEE 802.11ac and LTE Advanced.
The alternative track focuses on microwave, RADAR, RF and signal intelligence, with topics including the design and simulation of RADAR systems and PXI technologies for RF record and playback. Delegates will also learn valuable tips and tricks for capturing and demodulating off-the-air signals.
Areas of RF test to be covered will include optimising spectrum analyser measurements, implement phase-coherent MIMO systems and introduce real measurements alongside simulation in the design process.
Entitled Applying Modular Instrumentation to Reduce the Cost of Test, the keynote presentation will explore how NI's modular, software-defined RF platform can be used to reduce the number of legacy instruments.
AWR, a subsidiary of National Instruments, supplies EDA software for developemnt in wireless, high-speed wired, broadband, aerospace and defence, and electro-optical applications.