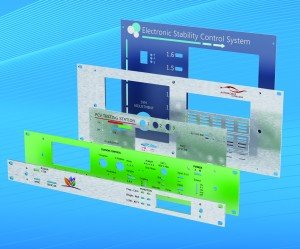 Using CMYK digital printing, logos and photo quality graphics can be printed on front panels without the set-up costs associated with traditional methods.
Digital printing is also available on complete enclosures but has so far proved most popular with customers requiring custom front panels.
Metcase manufactures custom front panels in aluminium or steel with apertures for LEDs, displays and switches.
The service includes CNC punching of holes and cutouts; drilling and tapping; fitting of inserts, studs and earth tags.
It will supply 3D models in STEP, SAT and X_T formats so customers can see how their front panel will look prior to manufacture. The company can also work to the customer's own 2D drawings or 3D models. For digital printing, high resolution files are required.