Cambridge-based Amantys digitises high power systems
Amantys is stepping up a gear in its plan to be a significant supplier of high voltage IGBT-based switching modules used in high voltage motor drives and renewable energy systems.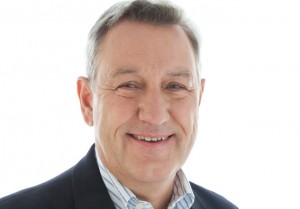 Cambridge-based Amantys' new CEO, Erwin Wolf knows the power semiconductor business, having held senior roles at Siemens, Infineon and Azzurro Semiconductors.
Wolf also knows the Amantys business, having been a non-executive director for a year.
"I have seen the potential, not only to drive IGBT modules, but also to digitise power module design," Wolf told Electronics Weekly.
Amantys' intellectual property is in sensing switching parameters under high-noise conditions, and also in driver electronics.
Its second generation module already has the capability to monitor the IGBT's performance and aging and there is an optical communications interface to relay the data to a control system.
Wolf particularly likes the digital aspect of the company's technology and he sees potential, in time, to apply this to other areas of the power or motor control systems.
"We can be a key systems supplier," said Wolf.
The recent $5m strategic investment by Avago can be seen as reinforcing this development of Amantys' power switching technology into other areas of digital power. Avago develops the optical interface devices Amanys' power modules use.
But Wolf is not in a mood to change the company's direction or business strategy immediately.
He knows that it is important for a 'small' company like Amantys to focus on its main business plan and not to deflected away from this.
"The company is on the right track, my role will be to maintain this focus, but also to look right and left for opportunities," said Wolf.
"I know a small company needs to be focused," said Wolf.
Amantys still does all its design in Cambridge and it uses a UK-based sub-contractor to manufacture its modules.
Wolf described his appointment, the previous CEO Karen Oddey was only appointed in January, as a "natural progression".
"The Board recognised the company need someone with greater experience of power semiconductors," said Wolf.
Another important development this year for Amantys is its involvement in a Portuguese railway systems trial. Its second generation modules will be used to add diagnostics to rail traction converters.
Amantys has project with a number of large companies, from which it gets some revenues. The intention looking ahead is to turn this project work into contracts with significant revenues.
In the Portuguese trial traditional rail, traction converters based on gate turn-off thyristors are being replaced with more cost effective converters based on IGBTs, for which Amantys designs the driver modules.
The design allows control and configuration data is sent onto the driver board along the same optical fibre interface that carries the basic PWM (pulse wave modulation) drive waveform, and measure parameters are sent back along the acknowledgement fibre.
The clever part is modulating the data on to the PWM signal.
"Amantys has core competencies which can be used in the whole power systems business," said Wolf.
Amantys also has a collaboration with Hitachi Europe to sell IGBT module gate drivers for applications such as wind turbine inverters, locomotive traction and medium voltage industrial drives.
The company is expanding its global sales channels. It has recently opened a sales office in China.
In the summer Amantys signed a partnership with Mannheim-based distributor, developer and manufacturer of custom specific power electronics GvA Leistungselektronik. It also has distribution agreements in Korea, India, Spain, Russia and Turkey expected to follow in the near future.
"The company has already attracted the attention of a series of leading power industry players, underlined by the investment from Avago," said Wolf.
Related news
UK government backs power electronics industry
Amantys in multi-MW smart converter trial