Driver assistance system uses six cameras for collision avoidance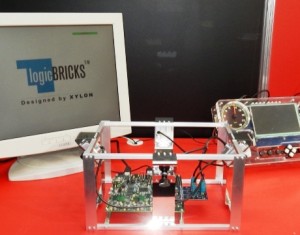 Xilinx and Xylon, the supplier of logicbricks customisable embedded development boards, have intoduced an automotive driver assistance system (ADAS) design based on the Zynq-7000 All Programmable SoC.
The logiADAK platform comes with evaluation IP cores and a full design framework for camera-based ADAS, with up to six 1Mpixel cameras supported.
Design features include 360 degree surround view with 3D, pedestrian detection indicators, forward camera collision avoidance for pedestrian and vehicle detection and lane departure warning.
"The ability to support up to six one-megapixel cameras is critical for larger sized vehicles, or where it is desirable to combine surround view with forward camera collision avoidance or assist features into a single integrated solution," said Nick DiFiore, director of Xilinx's automotive segment.
The Zynq-7000 has processing performance of a dual-core ARM Cortex-A9 MPCore processing system coupled to FPGA logic.
The logiADAK Zynq-7000 All Programmable SoC Automotive Driver Assistance Kit is available through Xylon.

Related Tech News
Share your knowledge - Leave a comment