Future Horizons IEF 2013 in Dublin Oct 2-4.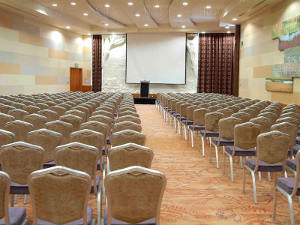 The Future Horizons 2013 International Executive Forum opens in Dublin on October 2nd. Speakers include Ajit Manocha, CEO of Globalfoundries and Michael LeGoff, CEO of Plessey Semiconductors.
Jacques Noels is also there – the former CEO of the Thomson half of the SGS-Thomson merger, now ST.
Jack Harding, CEO of eSilicon, whose appearances are always ebullient and entertaining is presenting, and so is the accomplished and challenging speaker Wally Rhines, CEO of Mentor.
Other speakers are senior executives from TSMC, Imec, Verisilicon, IQE and a number of other compsnies.
This year's Future Horizons International Executive Forum is on October 2-4.
Image: Crowne Plaza Blanchardstown Hotel