Microsoft reveals MS-DOS source code, after 30 years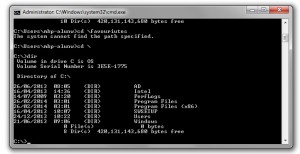 Microsoft has released the source code for MS-DOS, to the Computer History Museum in Mountain View, after 30 years of secrecy.
According to the museum, when IBM needed an operating system for the original PC in 1980, it asked Microsoft. In turn, Microsoft which purchased "an operating system from Seattle Computer Products variously called QDOS [Quick and dirty operating system] and 86-DOS".
PC DOS version 1.0, was shipped with the first IBM PCs, then Microsoft re-wrote it to support sub-directories and hard discs making v2.0, which shipped with the IBM PC-XT in 1983.
Microsoft licensed it to other computer manufacturers under the name MS-DOS.
Now MS-DOS v1.1 and v2.0 source and object code are available from the Museum's website for non-commercial use – you will have to accepted a fairly lengthy set of terms and conditions first.
Microsoft has also made the source code for Word for Windows v1.1a available through a similar route.

Related Tech News
Share your knowledge - Leave a comment