Office LANs get speed boost from passive optical networks at ECOC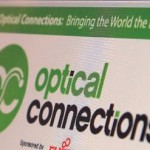 Corning, IBM, and TE Connectivity are part of a group of companies looking to promote the adoption of passive optical networks in computer data networks, and they have formed a cross-industry body called the Association for Passive Optical LAN (APOLAN) .
The companies will use the ECOC Exhibition in London later this month (23-25 September) to demonstrate how passive optical networks can be the basis of very high speed data networks in computer centres and offices.
Passive Optical LAN has been used in telecoms netwroks for some time, but it could yet make a signifcant impact on IT networks.
It can bring enormous data bandwidth and scalability to LAN infrastructure compared to traditional workgroup switch-based LAN architectures.
"With data and video consumption forecast to grow between 7-10X in the next few years, the demand for highly cost-effective and high-quality voice, video, and data continues to grow in the enterprise LAN market space, making Passive Optical LAN an appealing solution to address current and future bandwidth demands," said Nav Chander, research manager, Enterprise Telecom at IDC.
"The deployments of Passive Optical LAN to date have demonstrated significant cost and performance advantages compared to traditional Ethernet designs, and the optical foundation "future-proofs" the network for any new bandwidth demand – a clear advantage over existing copper solutions," said Dave Cunningham, president and chairman of the APOLAN.
APOLAN members are  Corning, IBM, SAIC, TE Connectivity, Tellabs, Zhone and 3M, representing infrastructure, electronics and consulting services.