TI launches first envelope tracking PA chipset for LTE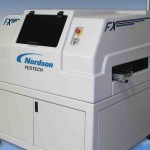 Texas Instruments has announced its first envelope tracking power supply chip, which it claims will cut power consumption in 3G and 4G LTE multi-mode, multi-band RF power amplifiers (PAs) used in smartphones and tablets.
This will see it competing in the 4G smartphone market against UK-based envelop-tracking silicon supplier, Nujira.
The need to make RF front ends more power efficient is particularly important with 4G LTE because there are more than 20 different frequency bands used around the world, which will require multiple PAs in handsets.
"Envelope tracking techniques in RF transmitters will reduce the power amplifier temperature by 20 degrees C and reduce overall power consumption by 25%, compared to systems that use average power tracking," said TI.
The LM3290 step-down converter with integrated DC boost and companion LM3291 linear amplifier, which are sampling, support battery voltages down to 2.5V, provide high efficiency at higher power output levels and high PAR, while meeting stringent receive band noise requirements in all LTE bands.
According to TI, the chipset will handle all 3G and 4G LTE bandwidths up to 20MHz and battery voltages from 2.5V to 5V.
"It achieves greater than 90%efficiency using advanced power tracking for LTE 25RB," said TI.
Interfaces are the MIPI eTrak analogue differential front end interface for envelope tracking and a 1.8V MIPI RFFE digital interface.
The devices support a minimum bandwidth of 75MHz, providing high accuracy with good adjacent channel leakage ratio and noise performance.
The LM3290 buck-boost converter comes in a 30-bump, lead-free DSBGA package, and is priced at US$0.80 in 1,000-unit quantities. The LM3291 linear amplifier comes in a 12-bump lead-free DSBGA package, and is priced at US$0.75 in 1,000-unit quantities.
Related news
Nujira prepares for volume as LTE chips ship
Nujira delivers 40 MHz bandwidth for 4G Envelope Tracking PA