Turbulent times for defence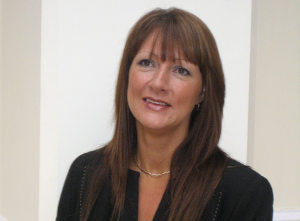 For an industry which is founded on longevity, defence manufacturers are facing extraordinary levels of change throughout their industry.
On the commercial side, legislation could potentially mean a further tightening of an already strained supply-chain.
Despite intense criticism, the multi-national Anti-Counterfeiting Trade Agreement (ACTA) may still be left with enough power to introduce greater traceability into the supply of electronic components and other goods.
This could mean limiting the supply-chain to authorised or franchised sources only, significantly impacting on the availability of the legacy and obsolete parts which are such a feature of defence procurement.
North America's International Traffic in Arms Regulations (ITAR) may also result in restrictions on the supply of components from manufacturers whose production facilities are situated in ITAR-controlled territories.
However, one piece of legislation which will not introduce further change is the second version of the Restriction of Hazardous Substances (RoHS 2), which becomes effective on 23rd July 2019.
Although the defence industry will retain its exemption, continued increases in the price of lead mean that the industry is now looking more closely at RoHS-compliant versions of electronic components.
Regulations of a different type are under-pinning a significant trend away from components qualified to the Mil-Prf standard, in favour of using components qualified to the AEC-Q automotive standards.
For defence original equipment manufacturers (OEMs) and contract manufacturers, these automotive standards offer stringent levels of testing and screening without the price premium of fully-qualified Mil-PRF alternatives.
Governmental pressure to reduce the defence budget has also created changes in design departments across the defence sector with an increased use of short-term design contracts, or the out-sourcing of design to consultants.
Historically, defence engineers were often long-term employees who gained an encyclopaedic understanding of the market and the products that they were designing. Short-term design contracts, however, mean that this vast resource of in-house knowledge and experience is being drastically reduced.
For an industry with short product life-cycles this may not be an issue, but in the defence industry, longevity is a founding principle.
On the technology front, the most significant trends are the downsizing of components and a move towards the use of more surface-mount parts.
Both of these trends are being driven by volume markets such as the consumer and telecoms sectors. However, the defence sector is still some way behind the leading-edge of miniaturisation: 2220 is still a common case size in existing designs and new designs are typically using passives in the 0805 or 1210 cases, whilst the mass markets are already using ultra-miniature 0201-cased passives.
This need for higher capacitance and higher voltages in ever-smaller case sizes is largely being driven by manufacturers which typically do not operate in the defence arena. So, with the momentum building towards smaller case sizes, it can only be a matter of time before the component manufacturers decide to withdraw from producing the larger-cased passives which are needed for the Maintenance, Repair and Overhaul (MRO) of defence equipment.
The availability of legacy through-hole components is also driving a trend towards using surface-mount products. Typically, defence designers will now only design-in a through-hole component when the application absolutely demands it.
Axial passives seem to be more at risk of obsolescence than radial versions, with the list of manufacturers supplying axial components getting smaller every year. In order to offer a degree of flexibility, at least one manufacturer is offering high-reliability capacitors with leads which allow the capacitor to be glued or retained onto the PCB. This enables it to withstand high levels of shock and vibration and also reduces the profile of the component on the PCB.
Finding a suitable alternative is often the only option when replacing legacy components such as polycarbonate capacitors. With the raw material no longer available the only option is to try to match the electrical and environmental performance using an alternative dielectric with the same, or smaller, foot-print.
Often, some level of creative thinking and customisation is needed to ensure that the replacement matches the footprint of the original part.
The overall picture for the defence industry is one of change. But this is an industry which has not been absorbed by the consumer society and which will continue to find ingenious ways to make decades-old equipment continue well past its intended end-of-life.
Debbie Rowland and Steven Tait are sales managers at Charcroft Electronics