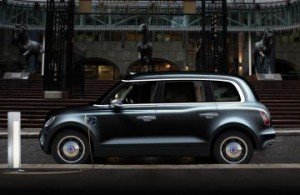 This is part of a wider £74m commitment by the government.
The group includes Jaguar Land Rover, the London Taxi Company and AMG Batteries.
Five new projects:
 A £2.9m project was approved for the Parker Hannifin-led consortium. The project will improve the efficiency of electric forklift vehicles reducing carbon output and improving fuel consumption.
 An AGM Batteries Ltd-led consortium will work on a £5.4m project to develop the next generation of battery packs for high performance low carbon vehicles, which will generate carbon and fuel savings.
 A consortium led by Morgan Motor Company will develop new, greener propulsion systems for its future vehicle range as part of a £6m programme. The new powertrain will reduce carbon emissions and improve fuel consumption.
 A London Taxi Company-led consortium is working on a £46.5m project to fund R&D for zero-emissions hybrid propulsion technology in Coventry. The project will enable LTC and partners to significantly increase UK content in vehicle powertrains.
 An innovative  £13.1m consortium project led by Jaguar Land Rover that researches advanced combustion and leading edge boosting systems supporting the automotive turbocharger supply chain in the UK.
As part of their submission each consortium must provide a forecast for the creation or safeguarding of UK jobs, targeted CO2 reduction and the value for money of their project.
Combined the 5 new projects forecast 851 jobs will be created or safeguarded and that CO2 emissions will be reduced by 4.3 million tonnes.
APC Director for Technology and Projects, Jon Beasley said:
"The announcement of the fourth round competition winners demonstrates the Government's on-going commitment to supporting the UK's low carbon Advanced Propulsion System innovation ecosystem.  Co-investment in technological developments to be delivered by Industry led consortia, range from high risk incremental growth programmes to innovative cutting edge R&D, showing the UK is committed to establishing itself as a Global centre for the promotion and development of low carbon propulsion systems."