Wi-Fi gets power reduction for the IoT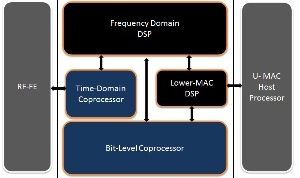 Antcor, an Athens-based wireless IP firm, says it has developed IP for 802.11ah, the 900MHz version of the Wi-Fi standard which has longer range making it applicable for internet of things (IoT) designs.
"The emerging 802.11ah standard operates in sub-1GHz bands with favourable propagation characteristics and is based on a physical layer that inherits the advancements of 802.11ac," said Antcor.
Take the Electronics Weekly UK Salary Survey 2014 »
This version of the Wi-Fi specification also has the potential to support lower power chips which could open up the market for battery-operated devices such as wearables and sensors.
This could bring 802.11 Wi-Fi into the market for low power radio, like Bluetooth, for wireless connections.
It also will have a potential range of a kilometre which takes it far beyond traditional Wi-Fi applications into smart metering infrastructure.
The 802.11ah standard's data rate is also scalable up to 4×4 MIMO to support home gateways and industrial automation infrastructure networks.
"We strongly believe that IoT era is going to unlock tremendous opportunities for the semiconductor ecosystem in the years to come," said Costas Meimetis, CEO of Antcor.

Tags:
iot
,
wi-fi
Related Tech News
Share your knowledge - Leave a comment