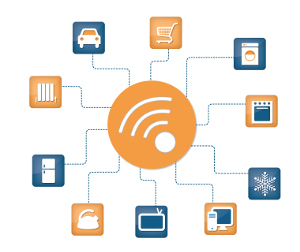 It believes 2016 will be a critical year of partnerships as more companies realise that IoT business opportunities require an increasing ecosystem play.
Alex Gluhak, lead technologist – Internet of Things, Digital Catapult, writes:
"AllSeen, OIC and Thread are some examples of such emerging alliances to grow market confidence, however, many smaller partnerships will be formed between different stakeholders along the IoT value chain to unlock new commercial opportunities."

"2016 will also provide stage to some major IoT security breaches and expose security to be the biggest risk factor for enterprise failure, as well as the greatest opportunity for commercial success once proven that security measures can manage any risks effectively."
An important requirement of IoT applications will be standardisation of low power wide area network technologies.
"Proprietary technologies, such as SigFox, LoRA or nWave will be battling it out on a global stage to build the next layer of connectivity for IoT devices alongside cellular, Wi-FI and short range wireless. We expect to see new network operators emerge over the next twelve months and we could even see networks that are built through crowdfunding campaigns," said Gluhak.
Other factors which are seen as important to the UK digital economy in 2016 are blockchain, data security and standardisation of data sharing.
"Blockchain will continue its steep growth in 2016. While it is still mostly known purely as the backbone of bitcoin, the innovative potential of blockchain applications goes way beyond its early implementation and is fast being adopted by fintech startups and fast-moving corporate innovators keen to disrupt the market and reap the benefits of its potential to deliver increased efficiency, transparency and trust," said Anat Elhalal, lead technologist – Data, Digital Catapult.
"A ground up approach to security will be essential in 2016, as businesses continue to invest greater amounts in digital solutions and innovation to grow their businesses. The legacy 'bolt on' approach to security will be replaced with end-to-end security, as businesses ensure that by embracing IoT technologies throughout their organisation they don't compromise the security of their systems or data," said Andrew Carr, chief operating officer, Digital Catapult.
"One of the inhibitors to fluid data sharing is the legal frameworks that govern the ownership and use of data. Rightly this is there for privacy, but it does however inhibit cross industry data sharing from happening as a normal activity for businesses. In 2016, we will see a trend towards building common standards and best practices for data sharing,"  said Carr.
Neil Crockett, CEO of the Digital Catapult, writes:
"2016 sees the start of the next stage in the UK's  digital transformation.  The UK has reached a pivotal point, ready to maximise the huge potential of sharing proprietary data – boosting productivity, growing our startups both nationally and internationally and creating a better UK for everyone."