Imperial College student awarded for memristor work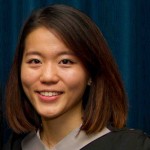 Nujira has presented student engineer Lim Wei Li with the EEE Best Final-Year Project prize at Imperial College Electrical and Electronic Engineering (EEE) student prize giving ceremony.
Whilst studying at Imperial College, Lim chose to research memristor-based chemical synapses as an alternative to conventional CMOS circuit designs.
Her findings proved very significant and demonstrated the potential of using memristors in artificial neural networks.
"Young engineers, like Lim, are the future of electronics engineering and we are keen to show them our support and inspire excellence," said Tim Haynes, CEO, Nujira.