Keysight said it is lining up a range of oscilloscopes incorporating a new design of 10-bit analogue-to-digital converter (ADC) which will increase vertical resolution of signals.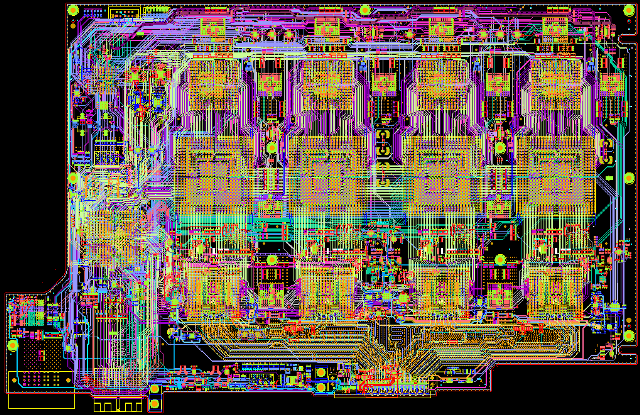 Scopes will also have more than one maximum bandwidth input channel per oscilloscope so channels can be synchronised.
A likely application for this level of bandwidth is in 5G mobile system development with the upcoming IEEE P802.3bs 400G, as well as terabit coherent optical modulation, will need oscilloscopes for electrical parametric measurements.
"These interfaces will drive the need for high-performance, real-time and equivalent-time signal analysis capabilities to 100 GHz and beyond. As data rates continue to extend beyond 56 Gb/s NRZ and 56 GBaud multi-level signaling, engineers will need not only higher bandwidth, but also higher vertical resolution and lower noise floors to address their validation challenges," said Keysight.
Keysight has had a proprietary InP semiconductor process for designing fast oscilloscope data capture ICs for more than six years.
According to Dave Cipriani, vice president and general manager of Keysight's oscilloscope business:
"Our goal is to move multiple performance parameters ahead simultaneously. The next-generation oscilloscopes deliver bandwidths starting at 80GHz and going beyond 100GHz. They will have a lower noise density, providing higher-resolution measurements in tightly-synchronized, multi-channel systems. Whether customers are measuring higher baud rates, higher order QAM signals or multi-channel systems, these next-generation scopes will meet their needs."