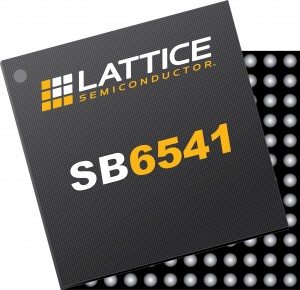 Lattice also offers the Sil6340 and SiI6342 60GHz RF transceivers.
The chips support beam-steering technology on phased array antennas. Devices that implement beam-steering require only rough alignment and can be installed quickly without specialised skills.
A link can then be established between that node and other nodes in the network without manual intervention, and maintained even under changing environmental conditions or network reorganisation.
The SB6541 baseband processor supports Internet Protocol (IP) data rates of up to 2Gbit/s, with a typical throughput of 1Gbit/s at a range of up to 300 metres.
The device integrates with the RF transceiver via high-speed analogue I/O and a digital control interface.