ARM in 28nm smartphone chip deal with China foundry SMIC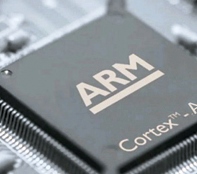 ARM has signed an agreement with SMIC to offer the Artisan physical IP platform for the China-based foundry's 28nm poly SiON (PS) process.
Under the agreement, ARM will provide a physical IP platform for SoCs targeting the smartphone, tablet, wireless and digital home markets.
The physical IP platform offers a comprehensive set of memory compilers, standard cells and logic, and general-purpose interface products that meet the most demanding performance and power requirements for mobile communications and computing.
"SMIC is pleased to offer access to the popular ARM Artisan standard cells and next-generation memory compilers," said Dr. Tianshen Tang, senior vice president of SMIC's Design Service Center.
ARM's standard cell libraries and memory compilers incorporate multi-channel and mixed Vt features for power efficient designs.
"ARM Artisan standard cells and memory compilers deliver the features, quality and rigorous silicon validation that customers demand to achieve fast time-to-market," said Dipesh Patel, executive vice president and general manager, Physical Design Group, ARM.

Related Tech News
Share your knowledge - Leave a comment