Gearing up for SiC mass production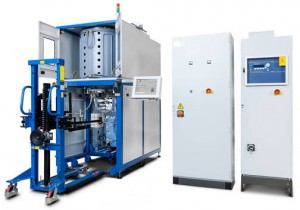 German firm PVA TePla has revealed equipment for making silicon carbide crystal boules – from which chip making wafers are sawn.
Silicon carbide (SiC) is being used to produce high power and high power semiconductors, and SiC wafers are one of the substrates on which lighting LEDs are made.
The machine uses a physical vapour transport system called 'baSiC-T', and allows boules for 4in and 6in (100 and 150mm) wafers to be made.
Source vapour for crystal growth is through sublimation of powder at 2,200°C, driven by a 10kW induction heater.
Maximum overall power is 60 kW.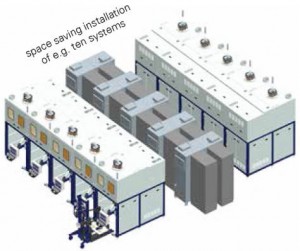 The rig is 2×1.2×2.8m and weighs 1,300kg (2,000 kg with control cabinet).
Its modular design, said the company, wastes less space when multiple systems are banked together for mass production.