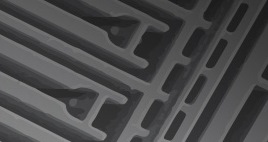 The competition is being sponsored by Cadence Design Systems, Coventor, X-Fab and Reutlingen University.
Open to researchers and students from around the globe, there will be free training workshops to familiarise the participating teams with the design tools, design methodologies and process technologies involved.
Design projects will be judged in 2018.
According to Alexander Duesener, corporate vice-president EMEA of Cadence Design Systems:
"Creating mixed-signal logic and MEMS designs requires a new process flow and totally new thinking. By enabling the winning design team to turn their concepts into manufactured designs, we highlight the value of MEMS and mixed-signal designs in today's products."
A panel of highly experienced industry professionals and respected academics will undertake appraisal of the submissions. Each submission will be judged on the degree of innovation demonstrated in hardware and methodology, the novelty of the application and the value the design provides.
The winning team's solution will be manufactured at X-FAB's wafer production facilities.
Designers will have access to Cadence and Coventor tools, as well as X-FAB's MEMS and CMOS design kits.