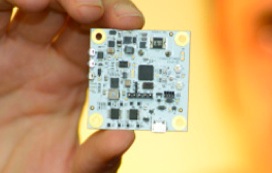 The US-based firm, Ossia has developed a wireless power technology for consumer applications which works without requiring the devices to be placed on a charging pad.
This is another example of how connector companies are adapting to the changing market where wireless connectivity is becoming evermore commonplace.
This is true for data connections, but also now for power and charging smartphones and consumer devices.
Called Cota, it uses a tabletop transmitter/charger and a battery that can be wirelessly charged from a distance.
According to Lily Yeung, director of corporate development, Molex:
"Ossia's Cota wireless power technology is the first true game changer in the field of long distance wireless power."
Molex said it will will use its engineering teams and manufacturing capabilities worldwide to expand the market for Ossia's products.
"Attracting an industry powerhouse like Molex is a testament to the strength of Cota technology and its potential to reshape how we interface with the technology around us, " added Hatem Zeine, CEO of Ossia.