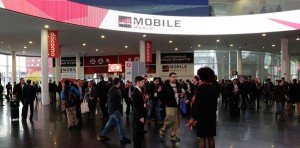 Last year the US Federal Communications Commission (FCC) opened 150MHz of spectrum in the 3.5GHz CBRS band for commercial use.
The spectrum between 3550MHz and 3700MHz will be made available to new entrants and services, while providing protection for existing CBRS users of the band.
Mobile World Congress: Your Electronics Weekly guide »
"Accelerating the development and deployment of LTE-based solutions in 3.5GHz bands is critical to meet the ever-growing demand for mobile data," said Ed Tiedemann, senior vice-president for engineering at Qualcomm Technologies.
The companies envisage is using the new spectrum to deploy in-building LTE networks, for example, which are autonomous and separate from the cellular infrastructure.
They are working towards LTE-based field trials in the second half of this year, and several will showcase CBRS-ready technologies at Mobile World Congress this week.
"Over 75% of today's global mobile data traffic is generated indoors, and the majority of customer complaints come from those indoor users," said Chris Stark, head of North America business development for Nokia.
"Our industry needs to address this by expanding the capacity of new coverage technologies so that we eliminate potential indoor bottlenecks as the capacity of macro networks continues to grow," said Stark.
The companies said they are committed to developing CBRS system capabilities and further building out the 3.5GHz ecosystem. 

"CBRS will benefit all participants in the wireless ecosystem, but most particularly, the users of mobile devices," said Milo Medin, vice-president for access at Google.
The aim, says Asha Keddy, vice-president at Intel, is to come up with solutions that ultimately service the data demands that will be critical for 5G and beyond.