Tan was speaking at Mobile World Congress in Barcelona this week, where he was also highlighting the design tool and silicon IP firm's increasingly close links with ARM, the mobile phone processor giant.
Tan said the company is already working on tools for 5nm with the Imec semiconductor research centre in Belgium.
Mobile World Congress: Your Electronics Weekly guide »
According to Tan, it is the mobile phone chips which are driving the design tool firms and foundries to next generation processes technologies such as 14nm.
And 10nm is now in the pipeline for mobile processors, says Tan.
With 28nm still the volume semiconductor process technology, Tan said at 14nm-16nm processes are still at "an early stage" in the production cycle.
"Yields are improving but still not at prime time," Tan told Electronics Weekly in Barcelona.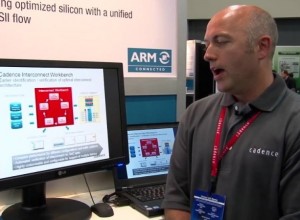 "Small form factor devices and low power is the big challenge for mobile firms and this is driving the move to 10nm and even 7nm process technologies," said Tan.
Tan expects the first mobile chips on 10nm and 7nm to be in production in the "second half of 2017".
Current generation design tools can be optimised for 7nm, says Tan.
Tan will be talking with mobile phone firms as much as semiconductor companies during his visit to MWC 2016. Increasingly the design tool firm is engaging with systems companies as much as the chip firms, says Tan.
"Even systems companies are looking to optimise the semiconductors. They talk of differentiating features and a fast time to market for silicon and they need the tools to achieve this," said Tan.
"So we now work very closely with mobile systems firms which say they need to engage earlier for advanced processes such as 7nm," said Tan.
Part of this for Cadence is working with leading mobile IP firm ARM and foundry TSMC.