The companies have developed an in-car communications module which supports multiple users and applications simultaneously through the vehicle's wireless connection.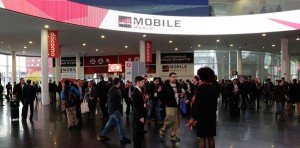 As well as providing an internet connection, the module sets up a secure connection for communications inside and outside the car, and for communication between vehicles (V2V) and with infrastructure (V2X).
Mobile World Congress: Your Electronics Weekly guide »
The module has data processing and analysis capabilities which allows it to provide users with safety information, such as how long the connected vehicle has been running without a stop, traffic density, weather conditions and identifying dangerous areas with limited visibility in order to avoid accidents.
Javier Pujol, CEO of Ficosa said: "This is a step towards the driverless car, integrating the vehicle into the communication networks as a device of the internet of things".
Dubbed the Smart Connectivity Module, it has interfaces for LTE mobile, Wi-Fi, Bluetooth, DAB radio and GNSS positioning for each specific market and the mandatory emergency call in Europe (eCall) and Russia (ERA-GLONASS).
The module benefits from Panasonic's multimedia systems capability.
"Ficosa and Panasonic have joined forces to improve their technological capabilities and integrate complementary technologies into new product categories, which will be the basis of future of the automobile in connectivity, safety and efficiency," said Pujol.