The device leverages Skyworks' half-duplex RF front-end module and Sequans' Monarch LTE Cat M single chip to support designs  based on Release 13 of the 3GPP LTE standard.
It also offers low data rate, low power connections for IoT devices, and uses the LTE cellular comms interface, according to the company.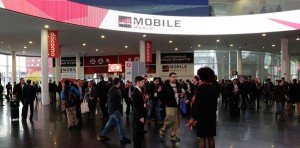 Mobile World Congress: Your Electronics Weekly guide »
Craig Miller, vice-president of marketing for Sequans, said: "Our complete end-to-end solution, which is expected to be the dominant deployment method for LTE Cat M devices, provides customers with a powerful, cost-effective product that delivers industry-leading size and power efficiency, as well as support for low and mid frequency bands."
Carlos Bori, vice-president of marketing for Skyworks, said the device will lead to the development of  internet of things devices that will operate ultra-efficiently across numerous frequency bands around the world.
According to ABI Research, cellular/wide-area internet of things shipments will exceed one billion units over the next five years.
In addition, the GSMA says cellular M2M connections could grow from around 300 million devices today to as many as two billion in 2020.