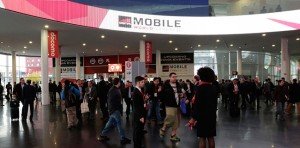 The majority of IoT devices will rely on some kind of wireless connection. This will range from near-field communication (NFC) for mobile payments, to geosynchronous satellites for unattended remote weather stations, and everything in between: Bluetooth, wireless LAN (WLAN), cellular, ZigBee, point-to-point radio, and more.
According to Martha Zemede of Keysight Technologies, the wireless network will need to cope with all these different devices with different communication requirements.
"At one end will be simple wireless devices such as battery-powered sensors and actuators that will transmit very little data while operating unattended for several years. At the other end of the spectrum—figuratively and figuratively—will be high-bandwidth, mission-critical services and devices such as autonomous cars that require constant, reliable and super-secure connections," says Zemede.
IoT will rely on the creation of billions of new types of data gathering device wirelessly connected.   This creates another problem. How to store and process all this data.
The approach being adopted is to connect individual applications to cloud storage and enable remote control via the internet.
"The scale of the required network is potentially mind-boggling—and making this scenario a reality depends on absolutely reliable connectivity, designed in from the start and well tested all along the product lifecycle," says Zemede.
Mobile standards are already adapting to the IoT world of connected devices and the 3GPP standards body is working on support for IoT and what it calls machine-type communication (MTC).
Release 12 of the standard (March 2015) added an MTC extension to LTE-Advanced, defining a new device category called Category-0 or Cat-0. This will be refined this year for use with lower-cost, lower-complexity devices with reduced transmission power, long battery life and extended-coverage operation.
An even lower cost and power option could be what is being called cellular IoT (CIoT). This could be based on an evolution of GSM or it may encompass new radio access technologies aimed at low-end IoT applications, says Zemede.