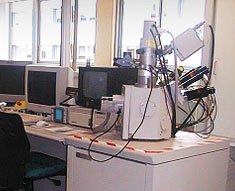 The new facilities Bangkok, Taohsiung, Taiwan and Hong-Kong will implement secure production practices to address the growing need for IC security in IoT applications.
This will allow the company to offer product engineering and production management for ICs, from GDSII hand-off (design output) to finished ICs shipped directly to end customers.
Michel Villemain, CEO, Presto Engineering, writes:
"This expansion provides the local production capacity and hands-on expertise that we need in Asia. We now have fully-trained staff and substantial local capacity with our own test equipment in place in Asia."
Presto already has facilities in the US and France.
The new operations add more than 20 probe test cells, advanced die prep capabilities and payment module manufacturing in secured (EAL5+/EAL6) floors, to support large projects with unit volumes of 10 million or more.
"There is no doubt that security is a major concern in the IoT market," says Jon Lanson, Presto's vice-president of sales and marketing.
"Building a hardware-based secure solution, like what's done in the payment world, is one of the leading IoT security approaches. With Presto's new secure capabilities in Europe and Asia, we are ready to address this manufacturing issue now, by either assisting clients with developing their own specific solution, or executing an existing turnkey process."
The new facilities are the result of a partnership with Inside Secure.