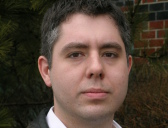 1. How is the trend for more power efficient design influencing the selection and use of analogue ICs by your customers?
Product level IC selection in mobile applications is most often based on a combination of power, cost, size and performance elements. Power efficiency has become an even greater consideration than before as 3G and increased operating requirements further challenge battery life.
Because of this, designers are looking for analogue ICs that consume less power for a given function and new analogue ICs that enable reduced power consumption at the system level.
2. What developments in signal path ICs such as DACs, filters, amps and switches improve power efficiency?
There are good examples of evolving solutions to optimise the power consumption of a given function as well as system level solutions that allow better partitioning to improve overall efficiency.
Good examples of lower power at higher performance for a given function are Class G audio amplifiers. Migrating from a standard Class A/B audio head phone amplifier to a Class G audio HPA can improve efficiency by up to 60-70 percent. This is accomplished by switching between different power rails at different voltages as the audio signal approaches that output level, reducing the wasted power at the output transistors.
The A – Z of Q5 interviews

A
ARM chairman, Robin Saxby
B
BSI manager, Simon Bircham
C
CamSemi CEO, David Baillie
D
Design LED, James Gourlay
E
Ensilica, Kevin Edwards
F
Future MD, Danny Miller
G
GSPK Design CEO, P. Marsh
I
Icera CEO, Stan Boland
J
Jennic CEO, Jim Lindop
L
Lumileds, Steve Landau
M
Mentor CEO, Walden Rhines
N
NI president, J. Truchard
O
OLED-T CTO, P.K. Nathan
P
ProVision CEO, David Sykes
Q
QinetiQ, Stephen Lake
R
Rambus CEO, Harold Hughes
S
SETsquared, Simon Bond
T
TI CEO, Rich Templeton
U
University of Southampton
W
Wolfson CEO, Dave Shrigley
X
XMOS CEO, James Foster
Z
Zetex CEO, Hans Rohrer

The alpha and omega of electronics industry interviews
Today there are devices that allow a subsystem to operative autonomously while the primary systems power down, improving overall system power efficiency. A good example of this would be a phase lock loop (PLL) and dedicated power management unit for MP3 functionality on a handset. This allows only the MP3 function to operate on a handset while the primary system powers down, enabling significantly extended playtime through smart system partitioning.
There is also another category of devices that consume almost no appreciable power. Recent Fairchild analogue switches for audio and USB applications offer Icc levels as low as 100 nA!
3. How are high speed serial interface standards such as uSerdes and USB2.0 impacting signal path design?
USB is the most widely proliferated interface standard our industry has seen. However, it is not only USB power and data that are consolidating around this interface. Other signaling standards such as audio and video are using this port as well.
This has created the need for Fairchild to develop new analogue ICs that sit at the USB port and detect, switch and communicate between multiple signals including USB, audio, video, UART, Power and others.
4. It has been said that analogue chip firms are best placed to recover quickly from the downturn, is this fair and has there been any evidence of it?
Analogue suppliers may benefit from the lack of commoditisation in our space as well as increasing demand for analogue functions. However, in this global economic recession, end demand has contracted across all end markets impacting all IC types. The best IC suppliers positioned for the recovery, are the ones who have most effectively managed their costs, supply chain and relationships, and maintained R&D spending.
5. If you had to name the single most exciting application in your target markets, what would it be?
User interfaces: anything that makes the user experience more seamless and natural. This is an exciting space with a lot of change and innovation and that can directly impact the consumer experience. This can range from inertial, thermal, spatial and acoustic sensors, to touch screens and IC's that automatically detect what they are connected to. The most exciting applications are anything that ultimately makes the end user experience more analogue vs digital. This area will continue to change the look, feel and sound experience of mobile devices in our future.
See also: Q5 – Interviews with electronics industry leaders
Read all the Electronics Weekly Q5 interviews. From ARM's chairman, Sir Robin Saxby, to touchscreen technology firm Zytronic's MD, Mark Cambridge, the business leaders share their particular insights on the UK electronics industry.