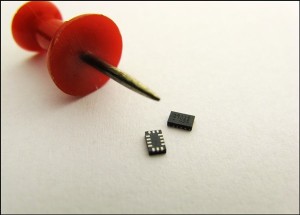 The SLG46116V and SLG46117V are the first GPAK devices to enable 1 A P-Channel mosfet soft-start power switching, controlled with a mixed-signal matrix, in a 1.6×2.5×0.55 mm seven-GPIO STQFN package.
The soft-start power switch has fixed slew rate control, and is available with an integrated discharge path (SLG46117V) or without (SLG46116V).
SLG46116V and SLG46117V projects use GPak development hardware and GPak Designer.
"Silego's latest devices add intelligent power switching functionality to the analogue and digital functions provided by GPAK," said Silego's Nathan John.