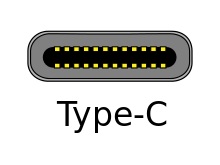 With suggested data rates up to 10Gbps and up to 100W of power and a reversible interface for mating, USB Type-C technology delivers a multifunctional, single cable for audio/video, data, and power.
Fairchild's USB Type-C portfolio includes discretes ranging from controllers to power switches and USB 3.1 SuperSpeed switches.
As USB devices deliver more speed and power with smaller chips, protection against electrical transients and overcurrent faults becomes more critical and complicated. Littelfuse USB 3.1 Type-C circuit protection devices provide overcurrent and electrostatic discharge (ESD) protection while maintaining USB 3.1 Type-C data integrity.
The company also claims its circuit protection offering includes both resettable polymeric positive temperature coefficient (PPTC) devices, which provide overcurrent protection for the enhanced-capability power bus, and diode arrays, which have ultra-low ESD protection for the high-speed data line, helping to ensure signal integrity.
Amphenol Commercial USB 3.1 Type-C connectors are fully compliant with Type-C specifications and are suitable for future USB performance needs for emerging products. These connectors are small enough to fit in smartphone, tablet, and other mobile device designs, yet also meet the performance requirements of laptops, says the company.
The Amohenol connectors have reversible plug and cable directions, support scalable power charging with extended 5A current ranges plus USB Power Delivery specification and meet USB 3.1 protocols, giving them throughput speeds up to 10Gbps.