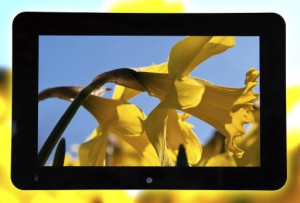 "These days more and more industrial applications are requiring high resolution, compact wide screen panels for their systems, which is why Tianma NLT has introduced 7in and 10.1in WXGA designs," said RDS.
Viewing angle on the 7in TM070JDHG30 and 10.1in TM101JDHG30 is 88° all the way round without colour change or colour inversion  – suiting them to portable medical applications according ot the firm.
LED backlighting on both displays has 30,000 hours claimed typical lifetime to half brightness. Luminance is 400cd/m2 on the 7in and 500cd/m2 on the 10.1in.
In the pipeline is an option for projected capacitive multi-touch sensing for operator input.
RDS offers a range of embedded PCs ready to drive the panels over an LVDS cable interface.