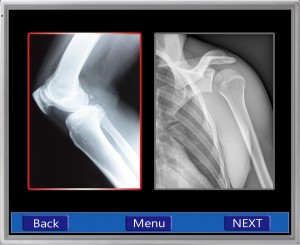 The PCAP touch panel is integrated into an LCD module incorporating NLT's proprietary Super Fine TFT technology (SFT), which offers high luminance, wide colour gamut and viewing angle in professional display applications such as medical equipment.
The supplier also offers support for drivers and tuning software of touch panel for specific medical products."
"Recently, the use of touch panel displays with multi-touch functionality is rapidly expanding in consumer applications like smart phones or tablet devices, as well as in industrial and medical applications. The increasing demand for PCAP touch panels continues due to their distinguished image quality, durability, and various construction design possibilities," said NLT Technologies, which continues to invest and develop new PCAP products.
The prototype of new LCD module will be showcased at Display Week 2014 June 3-5, at the San Diego Convention Center in California.